---
Numerology Readings
Reveal your Original Destiny
---
Your deepest questions answered clearly and directly.
---
Learn More
---
Haven't you always felt there's a deeper reason for your being here, a greater destiny?
Isn't it time to embody your Uniqueness and step beyond what society expects of you?
Wouldn't it be awesome to match your career and relationships with your Higher Self?
And how about making decisions – big or small – in alignment with Universal Timing?
---
You are much more than you think you are.
You are here for a reason and you are Unique.
Society doesn't always recognize this uniqueness and sensitivity, trying to fit you into a fixed structure. But it's time to discover who you really are.
You've probably felt quite often not fitting to society's image of success. You're not alone. Truth is, you are completely unique and that's your gift!
Numerology will help you reveal your Unique Destiny, Original Structure and fully support your Flowering in a way that suits exactly who YOU are.
You may be facing doubts about your career as it doesn't really touch your Soul.
Perhaps your intimate relationships are not matching your deepest needs.
There may be significant changes you want to take but you lack the confidence to act on your deepest Knowing.
Are you trying to please others way too often while compromising your very Soul?
---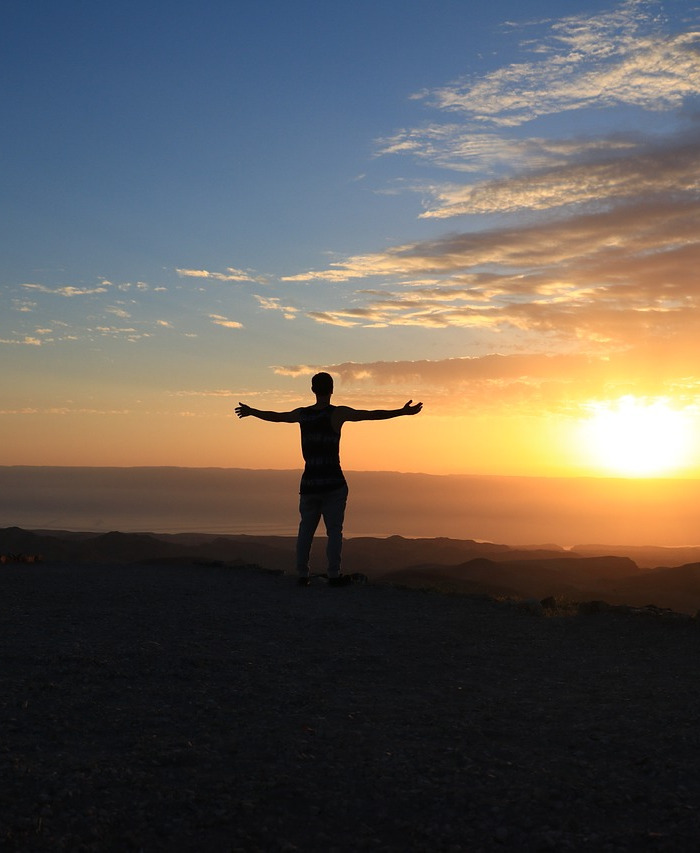 ---
It's time to let yourself Flower
It's your time to spread your wings

and Claim your Original Destiny, Individuality and Strength. You have all it takes to live a life of meaning, alignment and confidence.

It's time you discover

the Original Codes, Lessons and Gifts of your Soul and be what you are truly meant to be. Numerology is designed to gift you with the needed clarity, confidence and precise answers and guidance to enable you to at last Live Your Original Destiny!

Numerology Readings will allow you

to ask ANY question that's of deep importance to you at any given time and receive a clear and precise answer that isn't biased in any way, but directly relates to your Unique Soul's Path.
Questions can touch almost every subject.
Here are some examples:
What is my true destiny in this lifetime?
What kind of career fits best to my Soul's needs?
Why am I having trouble finding lasting relationships?
When is the best time to move to a different country/city?
What is about to happen in the coming year of my life?
"I absolutely loved it. I never had a numerology reading done before and I was a bit skeptical, but the reading was shockingly accurate and Tom helped me to get a deeper understanding of myself and my life. I highly recommend him!!! "Frederik from Norway
---
"Tom's readings helped me to categorize and understand better the current challenges in my life. I was impressed by the accuracy of numerology, how it's not talking about general things but pointing out specific issues. Tom really knows how to give you a vivid impression of the numbers' magic, choosing words carefully to not influence you in any direction."Jessi from Germany
---
"I haven't ever considered Numerology as a system that could be truly serious. Somehow, I couldn't see how combining the numbers of my date of birth and name could have any meaning. Therefore, I was surprised how precise was the reading I received from Tom, regarding this coming year. Strangely, these 'random' numbers could reveal patterns and inner processes only known to myself. So not only was the reading precise about my current situation, but it was pointing as well, at possibilities laying ahead for me, that if cultivated consciously and wisely, could create the results I was hoping for. THANK YOU, Tom"Yudit from Israel
The 4 types of Numerology Readings
This reading is designed to give you an overview of your soul's path in this lifetime. You'll learn about your deepest qualities, tendencies, talents and lessons. You'll also understand what your major challenges are. It's a zoom-out that enables to see the bigger picture of who you are and what you're meant to be.
---
This reading is designed to give you a prediction and clarification of the energies, lessons and opportunities that lay ahead in every personal year you're in or about to enter into (a personal year goes from birthday to birthday). It is fantastic for decision making and living in alignment with your life's purpose.
---
This reading invites you to ask important questions that are on topic either right now or in general throughout your life in order to get clarification. It goes into specific details and gives you accurate guidance according to your current needs.
This reading enables you to understand your connection with any close person in your life – be it a partner, good friend, family member or colleague. It helps with solving conflicts and understanding the highest potentials of any relationship.
What does a Numerology session look like?
---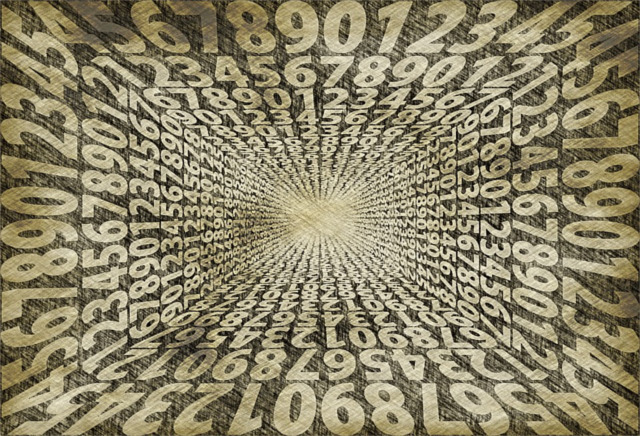 Step 1
All you need to do is provide Tom with your Date of Birth and Full Name. Then simply ask the most important questions relevant to you at this moment in time.
---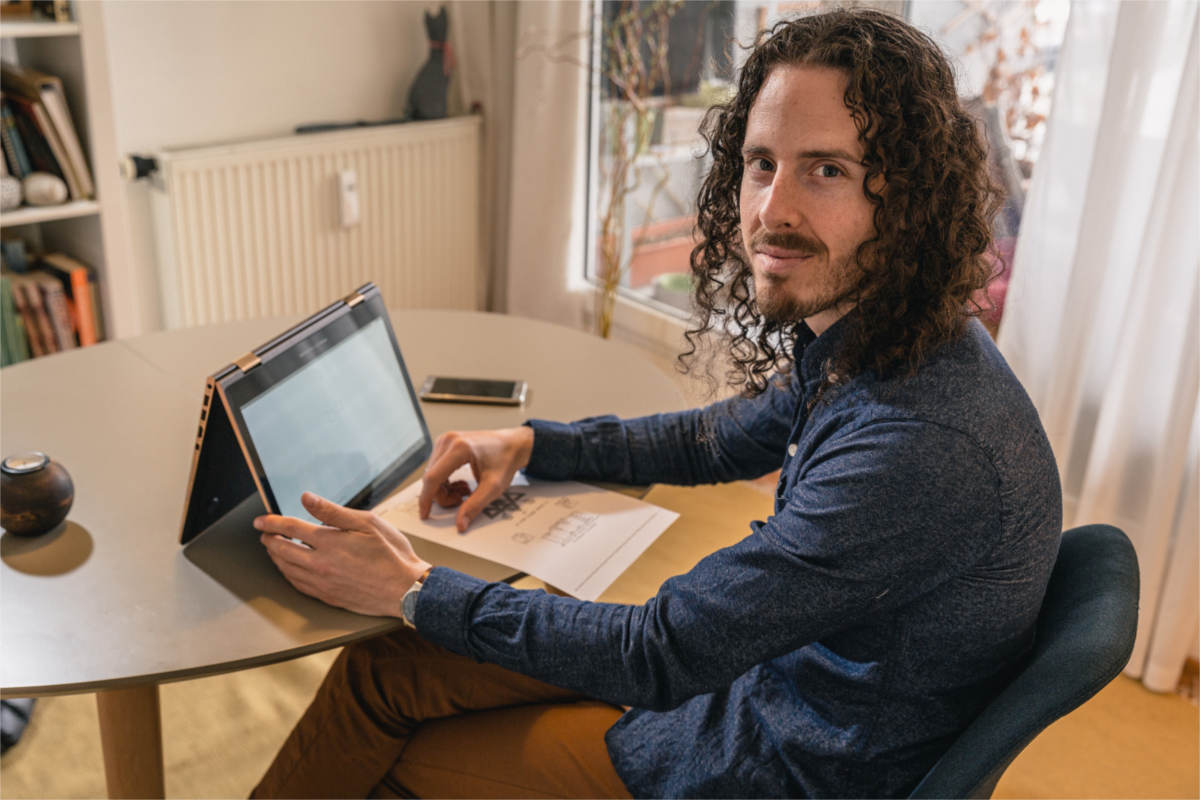 Step 2
The rest is Tom's job. Tom will prepare a detailed Numerological Chart tailored especially to your needs and questions.
---
Step 3
You will then meet Tom in person or via video Skype/FaceTime and he will give you all the answers you need.
---
---
---
The Numerology Reading is always a dialogue – leaving the power in your hands. It is about making you feel for yourself what is right for you and what isn't.
All sessions are recorded and sent to you so you can listen to them again, be reminded and empowered any time you need to.
---
Price: 180€
---
I want to schedule a reading Now
Become a Numerology Reader
---
---
---
Would you like to be able to give numerology readings on your own?
Would you like to be able to unveil your own destiny and the destiny of your loved ones all by yourself?
Would you like to discover the secrets of numerology?
---
If so, then click the button below and check out my self-study Numerology Course.
---
Online Numerology Course
" A few days ago I had a reading with Tom and am so happy about it! Tom could tell me exactly what I needed to hear to connect with myself and spirit...or better to say to remind me that I am connected! I could relate to everything he said and felt like he knows me so well. Thank you again for your kind and open heart! " Irene from Germany
---
" Tom gave me a numerological reading and said some things that really helped me understand my true source in life, my unique qualities and what I should pay attention to and be aware of. Tom was sensitive and a wonderful person to deal with. The numerological reading he gave me was helpful, professional and truly unique and mysterious in a good and interesting way. It focused on my good qualities and was a special experience that I'd recommend to anyone. Thank you again! " Rakefet from Israel
---
" I had the chance to receive a numerology reading from Tom. We were sitting together and I felt like using the knowledge of the numbers as a tool for understanding my essential structure deeper as I lost touch with my authentic self recently. Tom gave me such a beautiful reading that made me remember what my soul's qualities are and we explored the challenges that appear along the way of moving into a more authentic expression of myself. Numerology is a wonderful map that I can suggest to everybody when you want to have a direct look into your true life's calling and potential. It is very clear, direct and fun. Tom provided a clear space for that exploration and his own wisdom and clarity was felt as an extra gift to the numbers. Numerology is so exciting. Thank you for opening us to that world Tom and thank you for your service! With love Oskar from Germany